What we are fueled with and made of...
Experience the positive impact of AI powered mobile advertising.
LoopMe's industry leading artificial intelligence and mobile DMP identifies the impressions which will generate the best performance, delivering better results for brands and experiences for customers. With over 4 billion devices analyzed to date, and hundreds of millions of AI decisions made every day, LoopMe's optimization delivers the best results for your campaign.
World's most trusted social media intelligence & news agency. Storyful is a premium social media service for media, marketing and communications. The leaders in social media contextualization and verification. Powered by a unique ability to gather and streamline data from all corners of an increasingly complex media landscape, the mission is to dig deeper into the nuance inherent in social media to establish context, verify the truth and, ultimately, to help our partners make sense of the world.
Reuters provides award-winning coverage of the day's most important topics, including breaking news, business, finance, politics, sports, entertainment, technology, and much more. Always at the forefront of real-time breaking news, multimedia content and intelligence, Reuters provides cutting-edge products and services to meet your business needs.
Data. Merges the digital and physical worlds.
IQ data is focused on creating the richest location based audiences for the Middle East & Africa (MEA) regions. By leveraging multiple location signal technologies across Wi-Fi, Mobile Apps and IoT, IQ data is able to pinpoint user locations in excess of 100+ location events per device, per day. This fast growing dataset can dramatically enhance your customer and prospect insights and targeting by combining customers' digital insights with physical behaviors from the real world.
NEXD develops unique software to create rich media and mobile and desktop ads, which load and run much faster and smoother compared to traditional HTML5-built ads and, ultimately, result in much higher user engagement and conversion. These ad formats are particularly suitable for highly engaging brand advertising of products and services with emotionally laden and rich visuals. Ads built using NEXD's technology can use all sensors and event logic of the device, which creates a very interactive experience for the user and results in improved engagement and conversion (usually over 5x higher engagement and over 3x higher CTR and conversion rates).
Introducing Influencer Marketing 3.0! Technology, Talent & AI. Future Influence merges the next wave technology with the right talent to deliver brand ROI. We help activate the crowd accessing one of the largest influencer database in MEA from social celebrities to hyperlocal influencers found through predictive selection driven by our AI powered influencer tool. Go beyond and likes and measure real influence.
Conversation and commerce in a connected world.
Future X is a commerce first programmatic platform connecting advertisers to audiences with our exclusive premium publisher partners.
Our key pillars are:
- Data powered- 1st party publisher data + full integration to data partners
- Connected Audiences- Premium multi-geo publisher partnerships for unique reach
- Commerce Creative - Fast & light programmatic RM creative formats optimized to buy signals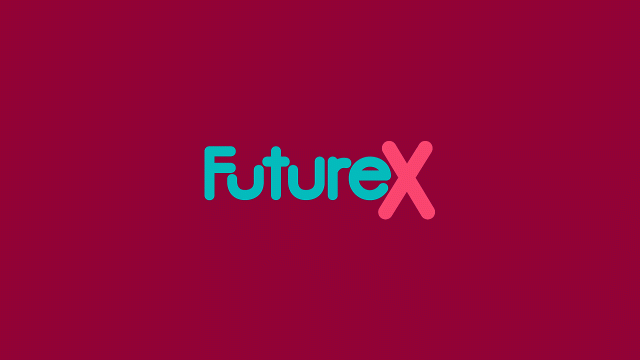 FutureTech presents Content Lab, our technology powered storytelling arm. We create bespoke content solutions with innovative delivery. We invent new strategies from testing tactics using new tech platforms, our deep network of publishers, industry experts, videographers, photographers and more combined with our in-house creative technologists to deliver fresh culturally charged content. From business thought leadership to creating social trends backed by insights & fueled by analytics.
You also might be interested in...